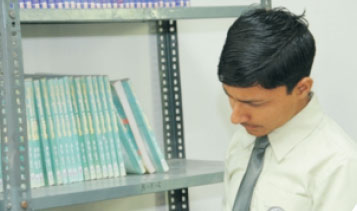 Objective
We, at ACEM, believe that defining objectives clearly and purposefully is the first step towards fulfilling those objectives. Focus, concentration, and commitment are the key elements that enable us to single-mindedly prepare Diploma Engineers for Engineering Industry, and to place them effectively.Below is a brief outline of our key objectives. We know that your success is our success.
To prepare dynamic Diploma Engineers equipped with the understanding of the cross dimensions of the Industry. To impart highly innovative and need-based computer education to young boys and girls, along with educating them about the use of various applications relevant to the Engineering Industry. To respond to the growing needs students belonging to the lower to middle economic strata. To provide industrial training to students of a duration of a minimum period of six months in various Companies.
To provide students with a deep awareness of the nature of jobs in this industry.
To provide an introduction to the Personality Development, this is very important in Engineering Industry.
To establish meaningful linkages with the business world as well as reputed institutions of the country, with a view to providing students with more and more exposure and experience.
To provide students with the knowledge of Computer Applications.